International Women's rights Day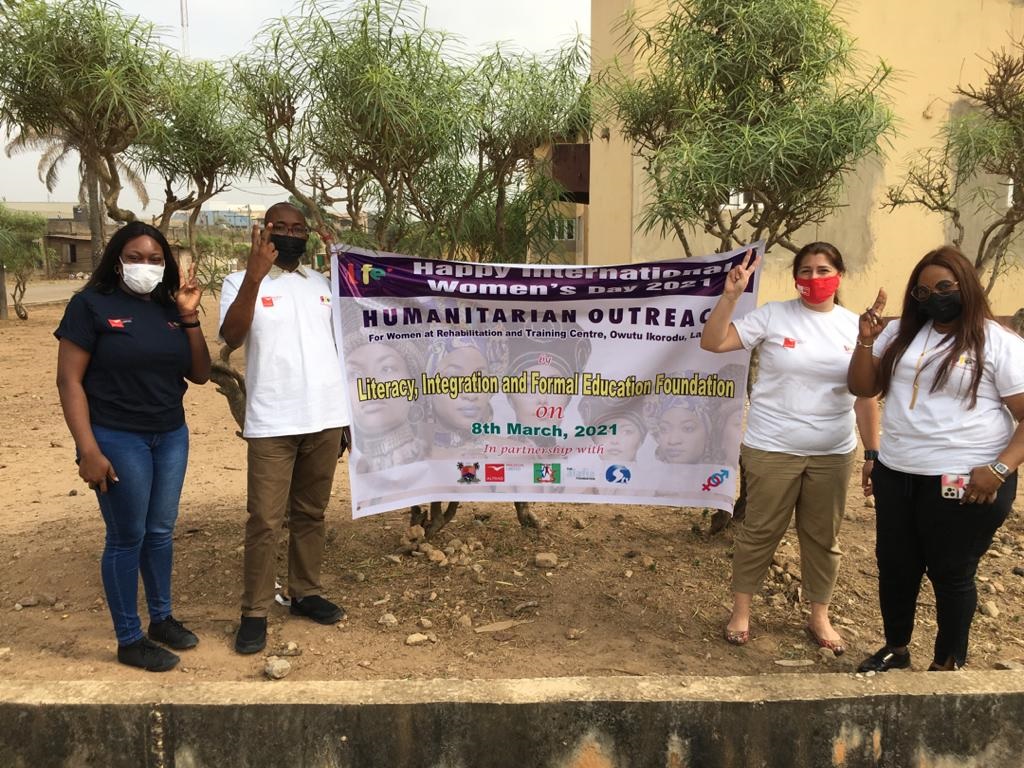 On the 8th March 2021, in partnership with LIFE Foundation a Nigerian non-governmental - non-profit organization and Lagos State Rehabilitation centre, PREZICON participated into the International Women's rights Day.
Lagos State Rehabilitation centre takes care of women sexually abused, abandoned, with mental failure, with heavy physical handicaps… and try to bring them back to a socialized life. About 200 women from this rehabilitation centre were present and PREZICON's members such as Violet, Sandra, Maya and Michael participated into discussion groups with them about Building self-confidence, Self-development, Women supporting women, Raising children… lot of life experience were shared. PREZICON shared the fact that even in our filed of activities we employ women as painters, insulators…and not only as office job.
Highlights of events included dance, songs, display of placards, lunch and donation, interviews, sensitization and awareness on various topics that's relevant to theme of the day.
PREZICON was proud to be part of this important event and will continue to promote Women's rights in its day to day operation, and not only of the 8th March. As part of its Corporate Social Responsibility, PREZICON will keep contact with LIFE Foundation and Lagos State Rehabilitation centre to stay in touch with some of these women and see if some of them could be trained to our activities.
Mrs Maya Omar – PREZICON Managing Director