Nigeria : training + installation of mobile work platforms in offshore environments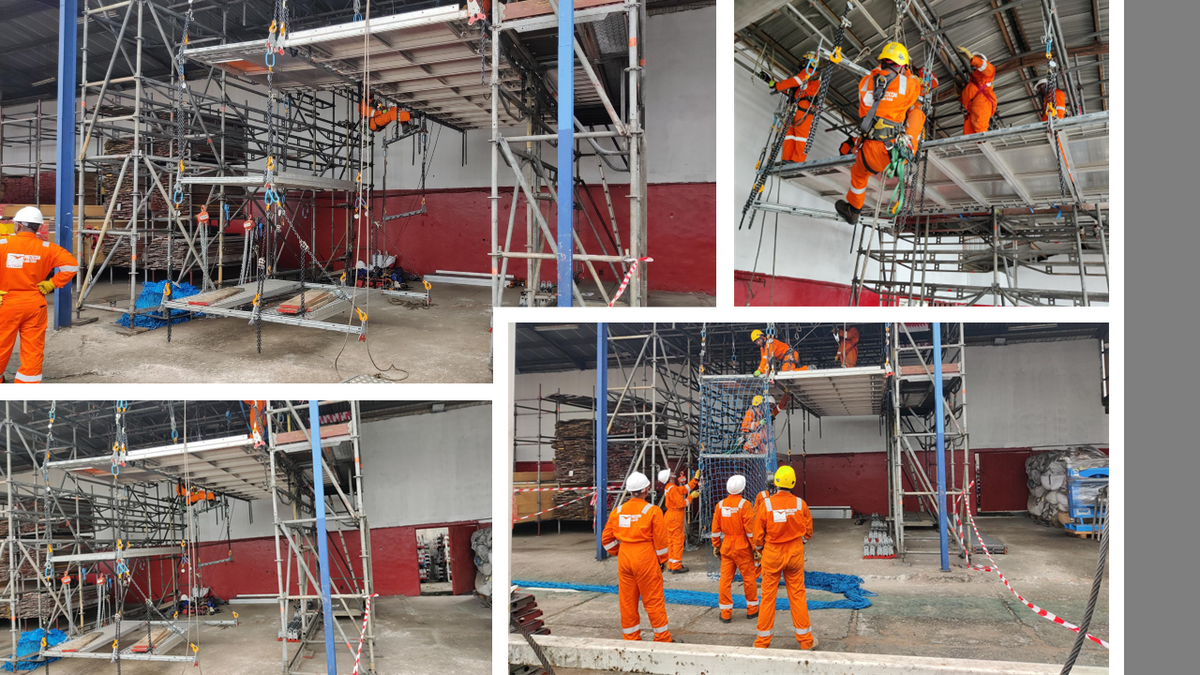 After a long process, with several delays due to events such as Covid-19, we have finally started the V-deck (modular temporary work platform) training of our staff in ALTRAD NIGERIA, with the support of a VTS training instructor from the UK, who was impressed by the quality and experience of our Nigerian staff and the effort each operator puts in to succeed.
This is the first training of its kind in Nigeria, and it will be the first time the V-deck has been used in tanks.
We have been training experienced scaffolders and rope access technicians, and after only a few training courses at our yard in Port Harcourt, we already have 16 qualified installers, some of whom have already achieved Level 2.
The training will continue for about 2 more weeks, and the teams will then be mobilised offshore on the FSO UNITY (TOTAL ENERGIES), where we will install the V-Deck inside the ballast tank, as part of a complete revamping (blasting and coating) of the ballast tank.
The training was carried out under the eyes of our client, TOTAL ENERGIES, who was impressed by both the process and our professionalism.
We are very proud of our teams and hope to see them all reach level 2 quickly during the project.